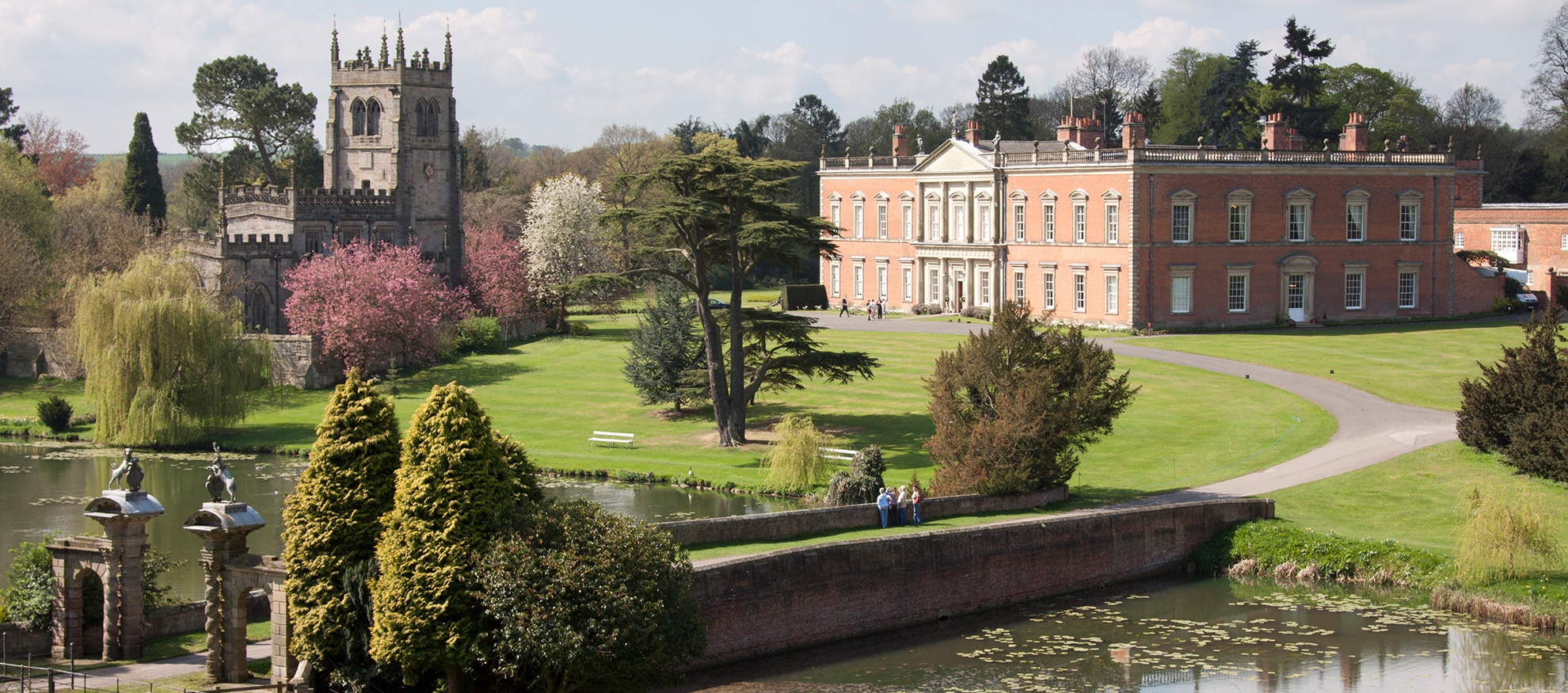 Welcome to Staunton Harold Hall
The Staunton Harold Estate is a traditional country estate of some 2000 acres, centred on the great Georgian mansion, Staunton Harold Hall.  Family run, and 'hands on' in its management style, the estate has embraced modern uses for its diverse assets.
The Hall itself became a family home again in 2003, after fifty years of institutional use.  With some eighty three rooms, the main building easily accommodates three generations of our family.  Son-in-law, Tony Cantrill, has taken over the West Wing, now converted into high quality managed offices and conference facilities, known as LION COURT.
The suite of fine 'State Rooms' on the east and north front lend themselves to large functions, and here we host weddings and other events up to twelve times a year.
Our family's involvement with Staunton Harold began in 1955, when we purchased the three farms at the core of the estate.  These included the large Georgian stable block, which stood abandoned and ruinous.  We put it in good repair, and in 1974 began its conversion to craft workshops and studios.  Now known as the FERRERS CENTRE FOR ARTS AND CRAFTS this is a true 'making' centre with some eighteen businesses covering a range of disciplines. Most of our land is let to local farmers, but the four hundred acres of woodland we manage ourselves with a forestry team based at our estate sawmill.  From here we sell firewood through the TEN MILE TIMBER COMPANY, and sawn material, mainly oak and larch, through Staunton Hardwoods, cut to customers' requirements.
Our family business centres around maintaining and renting out property and a recent addition to this, built from our own timber, is DEERPARK LODGE.  This is a holiday cottage, sleeping six, set among trees on a hill above the Hall. The hamlet of Staunton Harold includes a garden centre, in separate ownership, and a fine 17th century church, now in the care of the National Trust.  We have become something of a walking and cycling centre, with adequate car parks and restaurants and seven routes radiating from the settlement.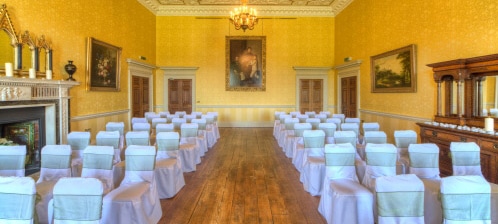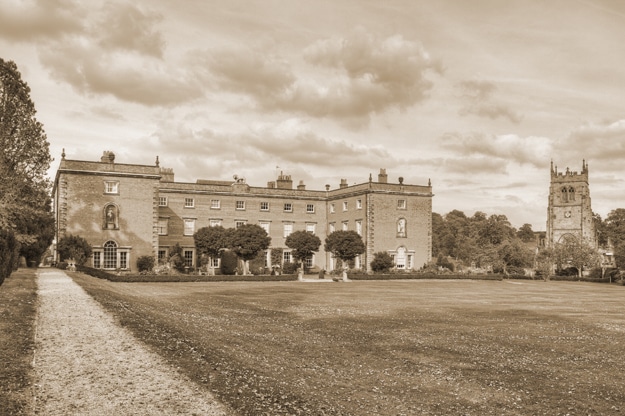 I think it's called the 'precautionary principle', the dictum that, if anything could conceivably result in loss or injury, steps are taken to avoid it. Taken to its 'logical' conclusion, I'm not sure that we should get out of bed in the morning.
Here at Staunton we are currently seeing two examples of it. A track known as the 'cycle path' leads off from our Visitors' Car Park onto Forestry Commission land. When I called there this morning I counted eight separate notices pinned to the fences within the first fifty yards. Three of them stated that the bridge ahead was closed. A couple of months ago the FC warden emailed me to say that 'experts' had pronounced the bridge unsafe and it would be replaced, but probably not for some time. I walked down to it six weeks ago; spanning a ditch about two feet deep the barrier tape had been ripped off and hundreds of people walk across it every day. Other notices telling walkers to clean up after their dog were partly obscured – by bags of dog shit hung on the posts.
Here at the Hall we have endured a month of disruption while heavy lorries bring in tonnes of scaffolding to throw an extra roof over the church, owned by the National Trust. Some months earlier thieves stole the lead from the chancel and south aisle. The Trust have yet to replace the lead, and it looks like being Spring before our front door is free of workmen and their equipment. I'm sorry, but this is overkill. My family have spent half a century restoring historic buildings, including large roofs, so I speak from experience.
When will common sense reassert itself? Not anytime soon, I fear.
Visit our New Wedding Venue Website