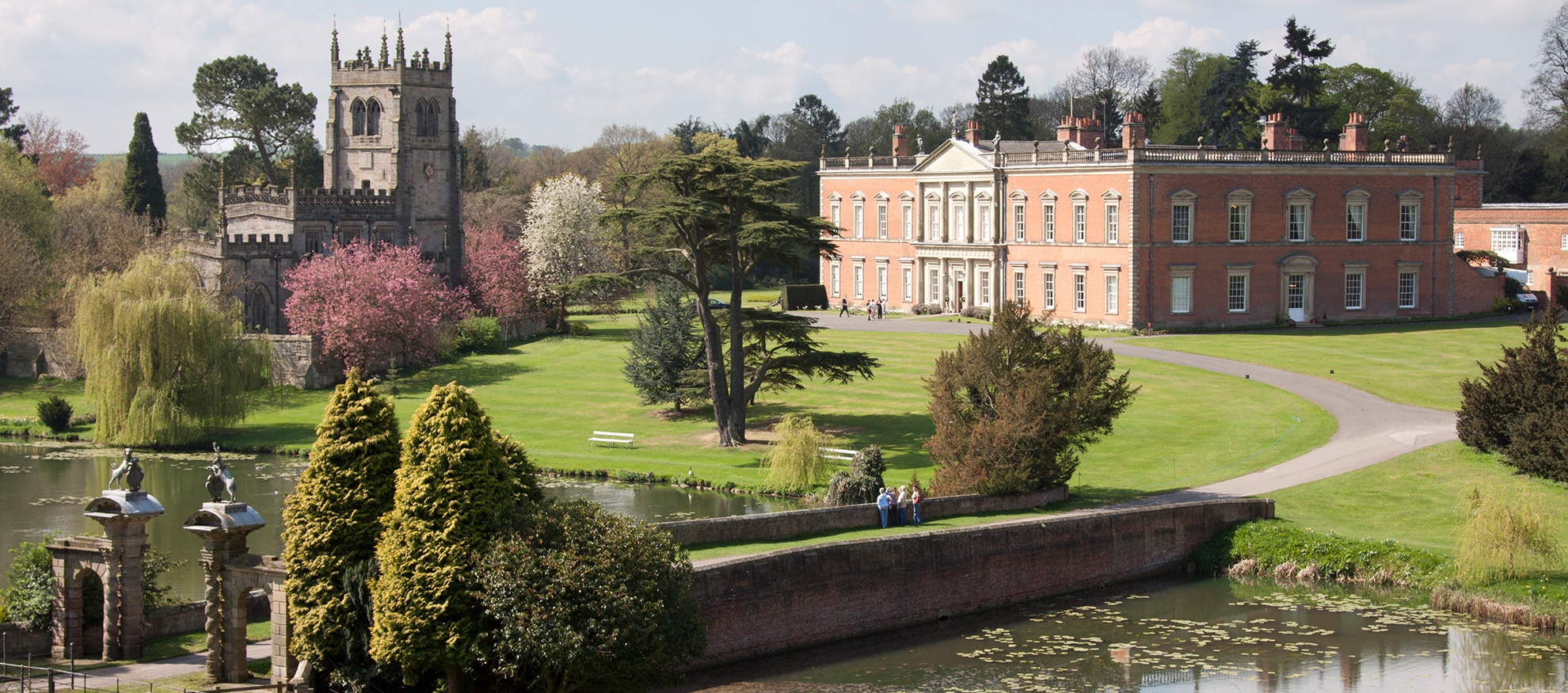 Welcome to Staunton Harold Hall
The Staunton Harold Estate is a traditional country estate of some 2000 acres, centred on the great Georgian mansion, Staunton Harold Hall.  Family run, and 'hands on' in its management style, the estate has embraced modern uses for its diverse assets.
The Hall itself became a family home again in 2003, after fifty years of institutional use.  With some eighty three rooms, the main building easily accommodates three generations of our family.  Son-in-law, Tony Cantrill, has taken over the West Wing, now converted into high quality managed offices and conference facilities, known as LION COURT.
The suite of fine 'State Rooms' on the east and north front lend themselves to large functions, and here we host weddings and other events up to twelve times a year.
Our family's involvement with Staunton Harold began in 1955, when we purchased the three farms at the core of the estate.  These included the large Georgian stable block, which stood abandoned and ruinous.  We put it in good repair, and in 1974 began its conversion to craft workshops and studios.  Now known as the FERRERS CENTRE FOR ARTS AND CRAFTS this is a true 'making' centre with some eighteen businesses covering a range of disciplines. Most of our land is let to local farmers, but the four hundred acres of woodland we manage ourselves with a forestry team based at our estate sawmill.  From here we sell firewood through the TEN MILE TIMBER COMPANY, and sawn material, mainly oak and larch, cut to customers' requirements.
Our family business centres around maintaining and renting out property and a recent addition to this, built from our own timber, is DEERPARK LODGE.  This is a holiday cottage, sleeping six, set among trees on a hill above the Hall. The hamlet of Staunton Harold includes a garden centre, in separate ownership, and a fine 17th century church, now in the care of the National Trust.  We have become something of a walking and cycling centre, with adequate car parks and restaurants and seven routes radiating from the settlement.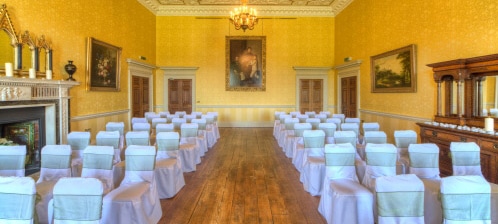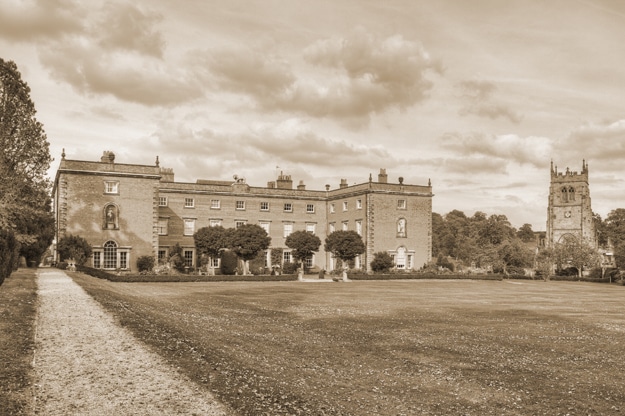 The day we bought Staunton Harold Hall in April 2003, we turned off all the heating.  Lady Ryder had installed electric night store heaters, two hundred of them, and they were costing a quarter of a million pounds each year to run.
New ways of heating this large house have developed piecemeal, as needs and finances permit.  The west wing, converted to offices, has an efficient oil fired central heating system serviced by two large boilers in the attic.  Other areas, where our two families live, have radiators serviced by two more boilers.  Then there are six wood burning stoves which heat various parts of the house as required.  Finally some of the state rooms, used only in summer, have a couple of oil-filled radiators in them to keep the chill off through the winter.  Fortunately this is a warm house.
Over the years we have looked at renewable heating systems.  Solar panels on the roof were baulked by too many chimneys.  Lake source heating looked a viable option, but it really needs to be underfloor and we cannot take the floors up on the Grade I listed house.
Wood chip seems to be an obvious choice.  We have the woods, which need thinning, and a forestry team and a sawmill.  It would make us self sufficient, and several big houses we know have gone down this route.  Here again we hit problems.  Thickly insulated pipes would need to travel up the side of the house to the boilers scattered around the attics.  More difficult is finding a place to site the boiler and chip store.  This house is 'on show' all the way round.  The store for wood chip needs good access for a tractor and trailer to deliver the raw materials.  If these obstacles are overcome we still have the capital cost.  Meanwhile the government subsidy for 'renewables' has gone down, and so has the price of oil.  Being a forester myself, this is something for which my heart says yes, but for now my head says no.