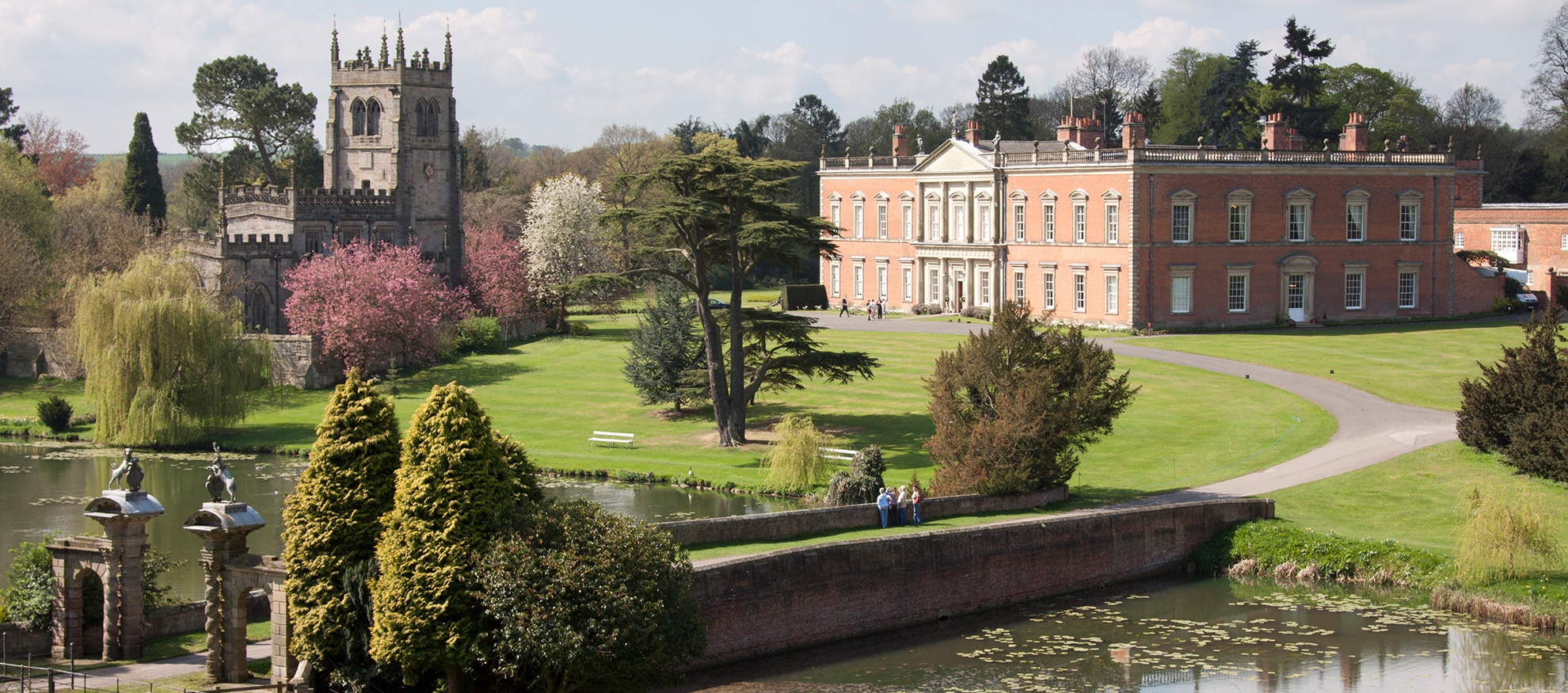 Welcome to Staunton Harold Hall
The Staunton Harold Estate is a traditional country estate of some 2000 acres, centred on the great Georgian mansion, Staunton Harold Hall.  Family run, and 'hands on' in its management style, the estate has embraced modern uses for its diverse assets.
The Hall itself became a family home again in 2003, after fifty years of institutional use.  With some eighty three rooms, the main building easily accommodates three generations of our family.  Son-in-law, Tony Cantrill, has taken over the West Wing, now converted into high quality managed offices and conference facilities, known as LION COURT.
The suite of fine 'State Rooms' on the east and north front lend themselves to large functions, and here we host weddings and other events up to twelve times a year.
Our family's involvement with Staunton Harold began in 1955, when we purchased the three farms at the core of the estate.  These included the large Georgian stable block, which stood abandoned and ruinous.  We put it in good repair, and in 1974 began its conversion to craft workshops and studios.  Now known as the FERRERS CENTRE FOR ARTS AND CRAFTS this is a true 'making' centre with some eighteen businesses covering a range of disciplines. Most of our land is let to local farmers, but the four hundred acres of woodland we manage ourselves with a forestry team based at our estate sawmill.  From here we sell firewood through the TEN MILE TIMBER COMPANY, and sawn material, mainly oak and larch, cut to customers' requirements.
Our family business centres around maintaining and renting out property and a recent addition to this, built from our own timber, is DEERPARK LODGE.  This is a holiday cottage, sleeping six, set among trees on a hill above the Hall. The hamlet of Staunton Harold includes a garden centre, in separate ownership, and a fine 17th century church, now in the care of the National Trust.  We have become something of a walking and cycling centre, with adequate car parks and restaurants and seven routes radiating from the settlement.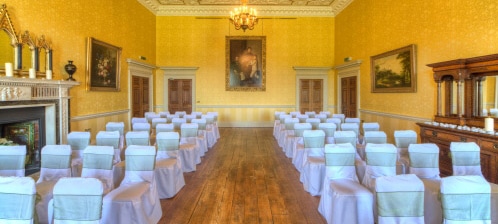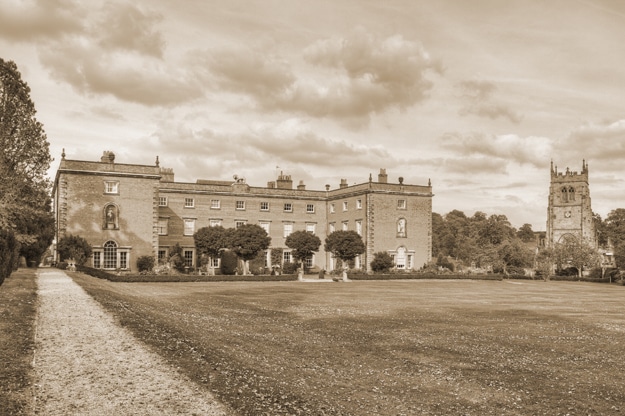 Sunday 11th June 2017 – a date for your diary. On this day Staunton Harold will be hosting a major triathlon and showcasing itself to the world.  Our Ferrers Centre craftspeople, the Garden Centre and the church will all be open, plus extra catering facilities and other activities.
The event is being organised by HUUB, a Derby firm making high quality wetsuits.  There is celebrity involvement, Jensen Button and Gordon Ramsey on previous occasions, and considerable sums are raised for various charities.  Swimming will in the largest of our lakes, the Serpentine, runners will set off from the front of the Hall in the Ashby direction, cyclists will head out towards Ticknall.  These cannot avoid using public roads, so a fair number of marshals will be in evidence.  HUUB can be contacted on www.huubevents.com.
An event such as this is unusual for Staunton; we mostly leave it to Calke Abbey to accommodate the big numbers. Entry and exit routes and parking are important factors, no one likes being stuck in traffic before they get to an event.  Back in the days when the Hall was a Cheshire Home the annual fete grew in popularity till we were seeing seven or eight thousand visitors on the day.  But that was in the 1960's, when many people came by bus – how things have changed.
Another change is the way these things are advertised.  Back then it was posters and space in the local press.  Now it's 'social media', and I understand the air waves are already humming with news of this triathlon.  It promises to be a busy day.