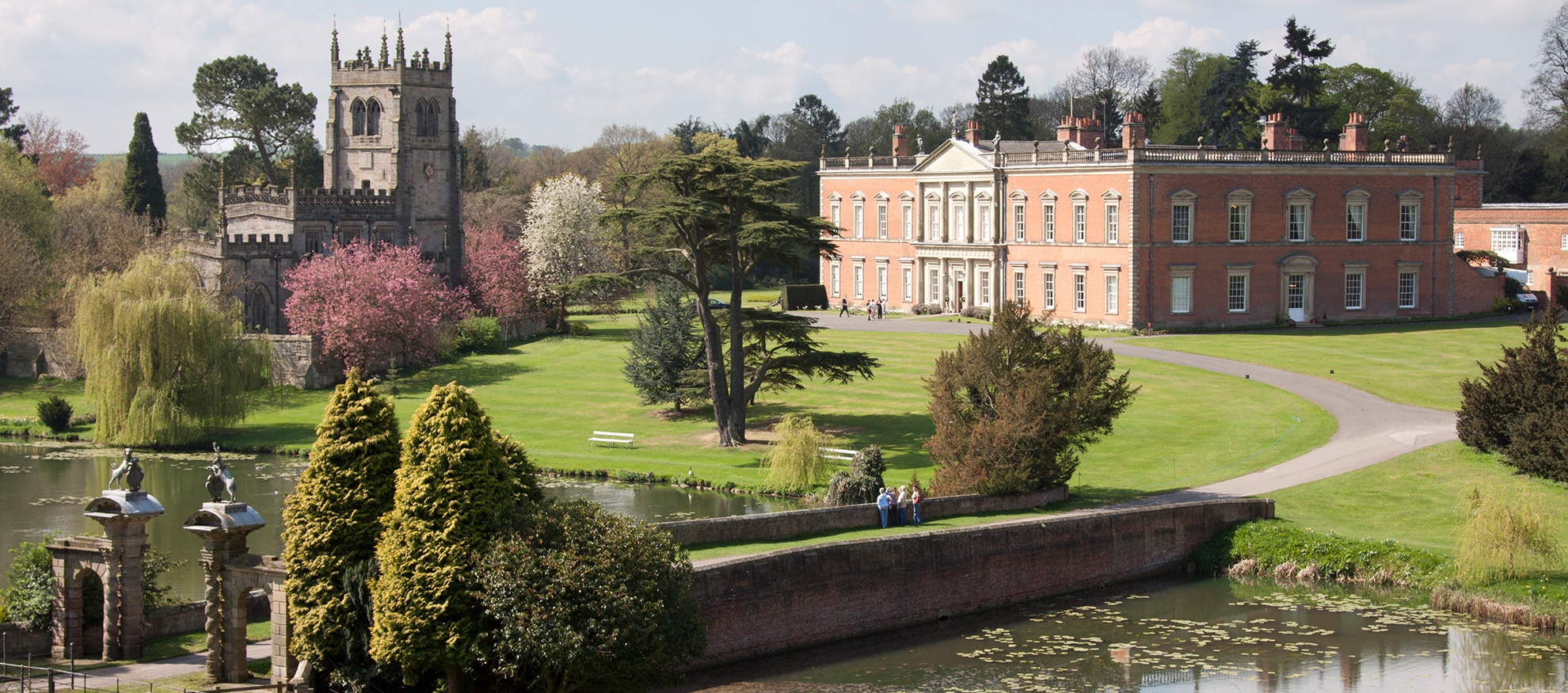 Welcome to Staunton Harold Hall
The Staunton Harold Estate is a traditional country estate of some 2000 acres, centred on the great Georgian mansion, Staunton Harold Hall.  Family run, and 'hands on' in its management style, the estate has embraced modern uses for its diverse assets.
The Hall itself became a family home again in 2003, after fifty years of institutional use.  With some eighty three rooms, the main building easily accommodates three generations of our family.  Son-in-law, Tony Cantrill, has taken over the West Wing, now converted into high quality managed offices and conference facilities, known as LION COURT.
The suite of fine 'State Rooms' on the east and north front lend themselves to large functions, and here we host weddings and other events up to twelve times a year.
Our family's involvement with Staunton Harold began in 1955, when we purchased the three farms at the core of the estate.  These included the large Georgian stable block, which stood abandoned and ruinous.  We put it in good repair, and in 1974 began its conversion to craft workshops and studios.  Now known as the FERRERS CENTRE FOR ARTS AND CRAFTS this is a true 'making' centre with some eighteen businesses covering a range of disciplines. Most of our land is let to local farmers, but the four hundred acres of woodland we manage ourselves with a forestry team based at our estate sawmill.  From here we sell firewood through the TEN MILE TIMBER COMPANY, and sawn material, mainly oak and larch, through Staunton Hardwoods, cut to customers' requirements.
Our family business centres around maintaining and renting out property and a recent addition to this, built from our own timber, is DEERPARK LODGE.  This is a holiday cottage, sleeping six, set among trees on a hill above the Hall. The hamlet of Staunton Harold includes a garden centre, in separate ownership, and a fine 17th century church, now in the care of the National Trust.  We have become something of a walking and cycling centre, with adequate car parks and restaurants and seven routes radiating from the settlement.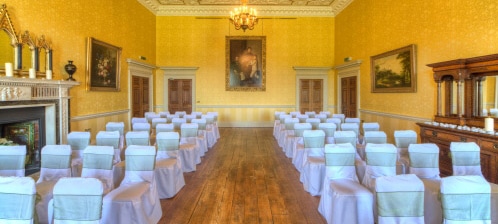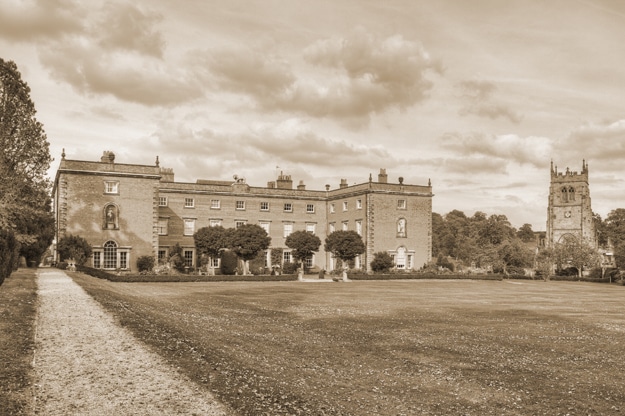 Sitting in a Cornish cafe last month looking out to sea, a man came into view picking up litter.  With deft movements of his litter stick he conveyed each piece of litter into a bag held open in front of him.  He was not unencumbered, a big pack on his back, and large dog in a harness on a leash attached to his belt.  He sat down on a bench by the harbour and I went across to speak to him.
His name is Wayne Dixon, and he set himself a challenge in 2016 to walk the coast of Britain picking up litter.  He inherited the dog from his father, and also a house in Lancashire, which he rents out for half the year to fund his expeditions.  This much I learned in a few minutes conversation, and several of us made sure he didn't lack for a drink and a bite to eat.  A very British eccentric on a mission which resonates with most of us.
We aim for zero tolerance of litter on the estate roads, and also take some responsibility for the highway where it passes through our land.  Wayne's device for holding a bag open is a useful bit of kit and I've now bought a couple for our own expeditions.  Early Sunday morning is a good time, before the traffic builds up.
Each piece of litter which lines the road is 'clocked' by hundreds, maybe thousands, of people.  Does it offend everyone as it offends Jacqueline and me?  The more thickly it lies, the more we comment on it.  When we conduct a sweep along the highway verges they stay relatively free for quite some time, until the mowers reveal what the grass had hidden.  Then it's time to put the 'high viz' jackets on again.
Which makes me think of Wayne.  He wore something akin to army 'fatigues', and nothing to make him stand out.  With the dog at his side, was that a good idea?  I have his card; maybe I'll email him with an inquiry, fellow workers in the nationwide fraternity of litter pickers.