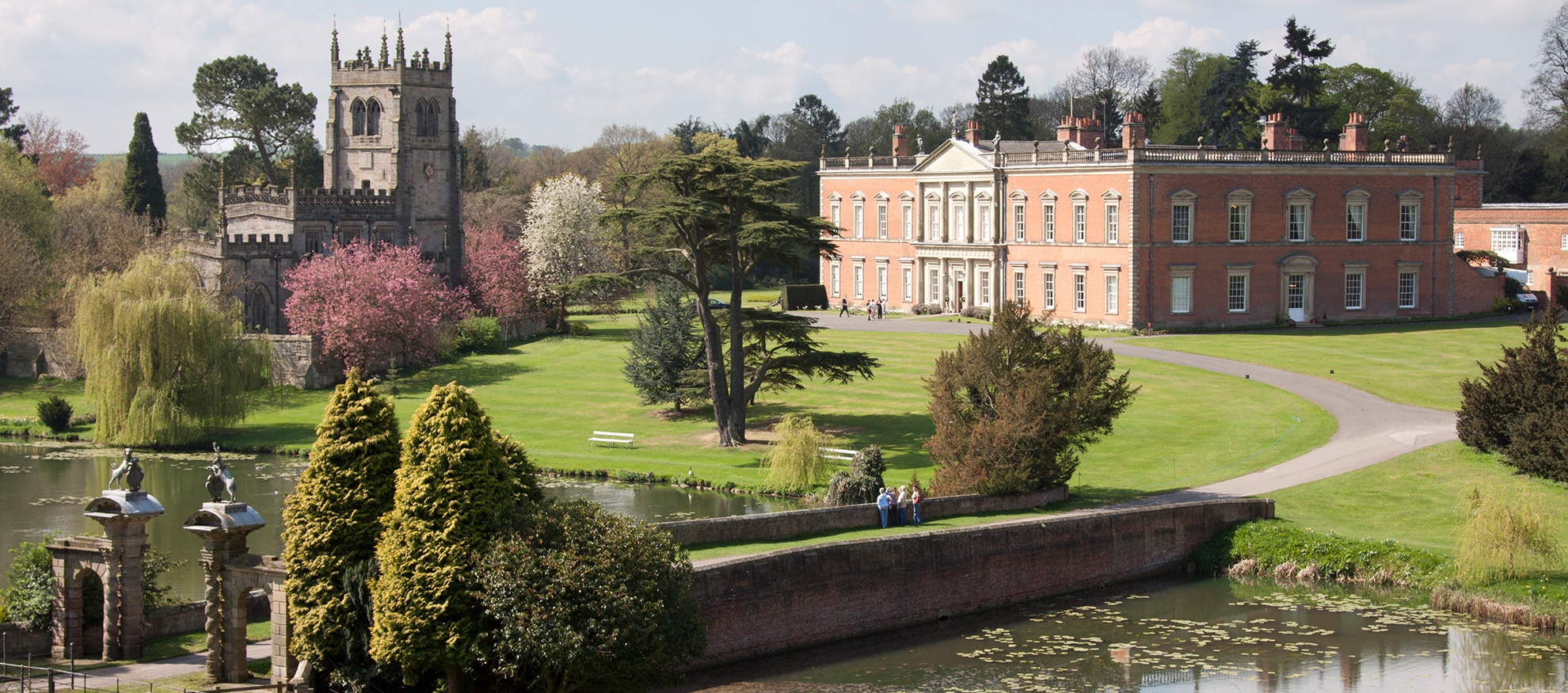 Welcome to Staunton Harold Hall
The Staunton Harold Estate is a traditional country estate of some 2000 acres, centred on the great Georgian mansion, Staunton Harold Hall.  Family run, and 'hands on' in its management style, the estate has embraced modern uses for its diverse assets.
The Hall itself became a family home again in 2003, after fifty years of institutional use.  With some eighty three rooms, the main building easily accommodates three generations of our family.  Son-in-law, Tony Cantrill, has taken over the West Wing, now converted into high quality managed offices and conference facilities, known as LION COURT.
The suite of fine 'State Rooms' on the east and north front lend themselves to large functions, and here we host weddings and other events up to twelve times a year.
Our family's involvement with Staunton Harold began in 1955, when we purchased the three farms at the core of the estate.  These included the large Georgian stable block, which stood abandoned and ruinous.  We put it in good repair, and in 1974 began its conversion to craft workshops and studios.  Now known as the FERRERS CENTRE FOR ARTS AND CRAFTS this is a true 'making' centre with some eighteen businesses covering a range of disciplines. Most of our land is let to local farmers, but the four hundred acres of woodland we manage ourselves with a forestry team based at our estate sawmill.  From here we sell firewood through the TEN MILE TIMBER COMPANY, and sawn material, mainly oak and larch, through Staunton Hardwoods, cut to customers' requirements.
Our family business centres around maintaining and renting out property and a recent addition to this, built from our own timber, is DEERPARK LODGE.  This is a holiday cottage, sleeping six, set among trees on a hill above the Hall. The hamlet of Staunton Harold includes a garden centre, in separate ownership, and a fine 17th century church, now in the care of the National Trust.  We have become something of a walking and cycling centre, with adequate car parks and restaurants and seven routes radiating from the settlement.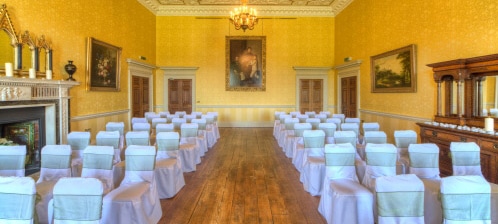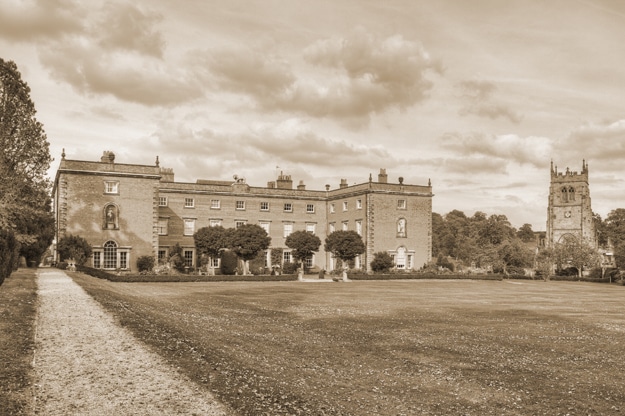 The Paths Not Taken

Before his nervous breakdown Geoff Herbert was running a successful detective agency in Derby.   The doctors advised a less stressful occupation, so he sold his business and apprenticed himself to a potter in Brailsford, a few miles north of Derby.   Nearing the end of his apprenticeship he set out to look for premises of his own, which had to be well away from Brailsford.   In his searches he stumbled upon a vast abandoned stable block out at Staunton Harold.
My family had acquired the semi-derelict stables when we bought the adjacent Home Farm, back in 1955.   We carried out essential repairs and sought to find a viable use for them.   Our first application to the local authority was to turn them into fourteen houses;   this was turned down.   Some time later we proposed to knock out internal walls and use them for bulk storage;   this too was refused.
So when Geoff Herbert came to see us in 1974 we sent him off to the council offices with no expectation of seeing him again.   To our surprise he came back with permission granted.   We let him the former coach house, now Paint a Pot, for ten shillings (50 pence) a week.
Shortly after this we were notified that the building had been 'listed,' Grade II, with the requirement that it be maintained in good condition.  So my father and I sought a meeting with the planning officers saying, in effect, you require us to maintain the building but we must be able to use it for something.   They had anticipated our question and, maybe prompted by Geoff's application, said 'we would favour conversion to craft workshops and accommodation for craftspeople.'    This was new territory for us, but after nineteen fruitless years we had a path to follow.   We placed advertisements, and the Ferrers Centre was born.