Welcome to Staunton Harold Hall
The Staunton Harold Estate is a traditional country estate of some 2000 acres, centred on the great Georgian mansion, Staunton Harold Hall.  Family run, and 'hands on' in its management style, the estate has embraced modern uses for its diverse assets. The Hall itself became a family home again in 2003, after fifty years of institutional use.  With some eighty three rooms, the main building easily accommodates three generations of our family.  Son-in-law, Tony Cantrill, has taken over the West Wing, now converted into high quality managed offices and conference facilities, known as LION COURT. The suite of fine 'State Rooms' on the east and north front lend themselves to large functions, and here we host weddings and other events up to twelve times a year. Our family's involvement with Staunton Harold began in 1955, when we purchased the three farms at the core of the estate.  These included the large Georgian stable block, which stood abandoned and ruinous.  We put it in good repair, and in 1974 began its conversion to craft workshops and studios.  Now known as the FERRERS CENTRE FOR ARTS AND CRAFTS this is a true 'making' centre with some eighteen businesses covering a range of disciplines. Most of our land is let to local farmers, but the four hundred acres of woodland we manage ourselves with a forestry team based at our estate sawmill.  From here we sell firewood through the TEN MILE TIMBER COMPANY, and sawn material, mainly oak and larch, cut to customers' requirements. Our family business centres around maintaining and renting out property and a recent addition to this, built from our own timber, is DEERPARK LODGE.  This is a holiday cottage, sleeping six, set among trees on a hill above the Hall. The hamlet of Staunton Harold includes a garden centre, in separate ownership, and a fine 17th century church, now in the care of the National Trust.  We have become something of a walking and cycling centre, with adequate car parks and restaurants and seven routes radiating from the settlement.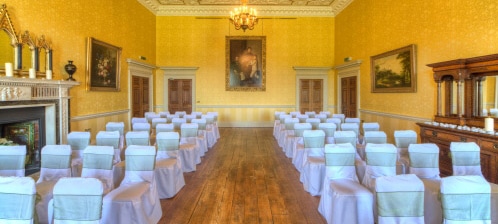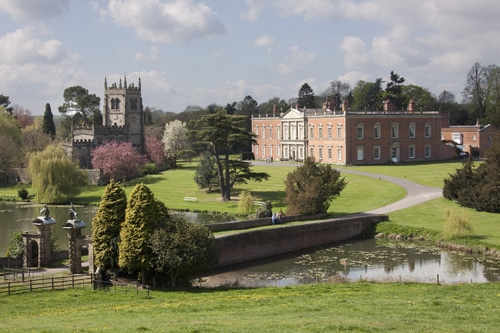 'Will Mr and Mrs Wilkins, currently believed to be touring in Scotland, please contact their daughter Charlotte in Bristol on a matter of urgency."
This is the sort of message you would sometimes hear, tagged on the one o'clock BBC News, fifty or more years ago.  If they heard the message the Wilkins would go to the nearest post office and send a telegram.  Charlotte would then telegraph back to say that she had accidentally burnt the house down, or some other significant event.
How different from today.  Through Facebook and phones the Wilkins will probably know what Charlotte ate for breakfast and who she'd 'bumped into' in Sainsburys.  If communication then was too difficult, is it now too easy?  We have just returned form two weeks holiday in Cornwall and I was one of very adults in our party who left business entirely behind. In my mini-survey I spoke to several people in business.  Some felt that their role could not be covered by anyone else, others continued to deal with emails or chat to colleagues.  It has become normal practice, but it would not work for me.
Here at Staunton I live 'over the shop', with about ten people on the payroll.  I love what we do, but it becomes all-consuming.  I need periodically to get away, clear my head, and then fall naturally into a pattern of objective thinking.  Is this just me?  Do other people come back from their breaks fully refreshed and ready to tackle the world again?
The question is not new.  Wordsworth, who lived near here two hundred years ago, wrote in one of his poems:
The world is too much with us, late and soon,
Getting and spending, we lay waste our powers.