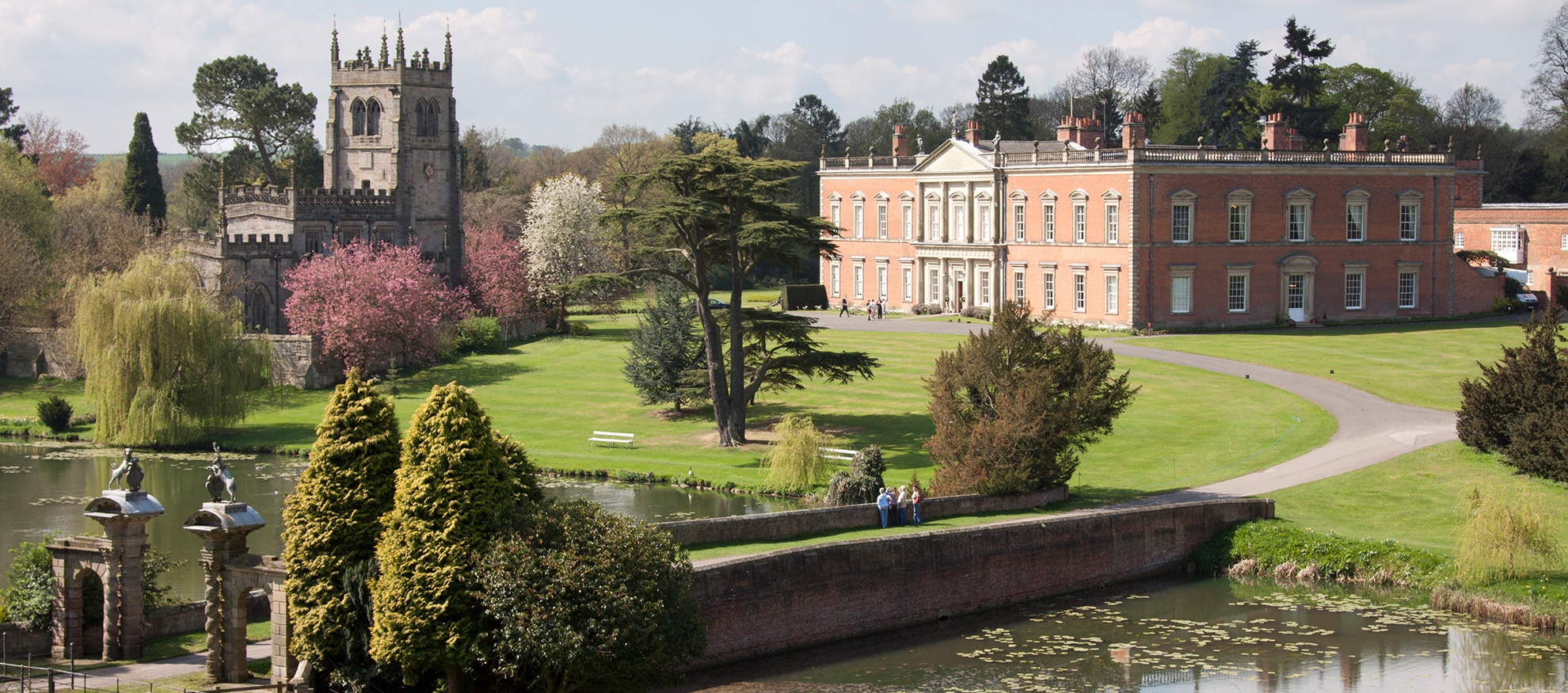 Welcome to Staunton Harold Hall
The Staunton Harold Estate is a traditional country estate of some 2000 acres, centred on the great Georgian mansion, Staunton Harold Hall.  Family run, and 'hands on' in its management style, the estate has embraced modern uses for its diverse assets.
The Hall itself became a family home again in 2003, after fifty years of institutional use.  With some eighty three rooms, the main building easily accommodates three generations of our family.  Son-in-law, Tony Cantrill, has taken over the West Wing, now converted into high quality managed offices and conference facilities, known as LION COURT.
The suite of fine 'State Rooms' on the east and north front lend themselves to large functions, and here we host weddings and other events up to twelve times a year.
Our family's involvement with Staunton Harold began in 1955, when we purchased the three farms at the core of the estate.  These included the large Georgian stable block, which stood abandoned and ruinous.  We put it in good repair, and in 1974 began its conversion to craft workshops and studios.  Now known as the FERRERS CENTRE FOR ARTS AND CRAFTS this is a true 'making' centre with some eighteen businesses covering a range of disciplines. Most of our land is let to local farmers, but the four hundred acres of woodland we manage ourselves with a forestry team based at our estate sawmill.  From here we sell firewood through the TEN MILE TIMBER COMPANY, and sawn material, mainly oak and larch, through Staunton Hardwoods, cut to customers' requirements.
Our family business centres around maintaining and renting out property and a recent addition to this, built from our own timber, is DEERPARK LODGE.  This is a holiday cottage, sleeping six, set among trees on a hill above the Hall. The hamlet of Staunton Harold includes a garden centre, in separate ownership, and a fine 17th century church, now in the care of the National Trust.  We have become something of a walking and cycling centre, with adequate car parks and restaurants and seven routes radiating from the settlement.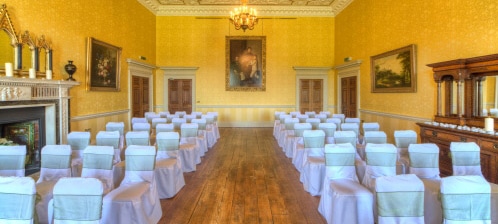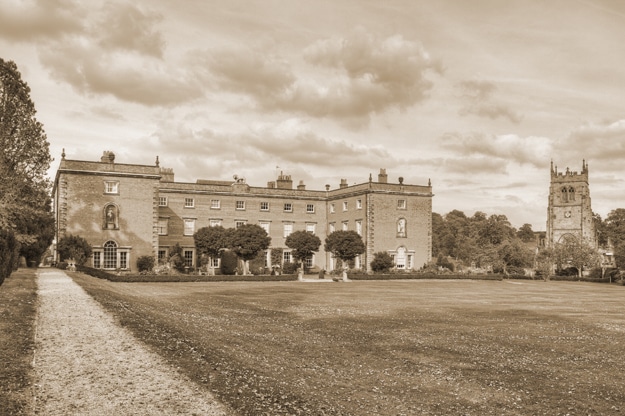 ROAD REPAIRS
There are approximately three miles of drives leading into Staunton Harold, and all but a short section fall to be maintained by the Staunton Estate.  The two main drives by which traffic comes to us are known as the Coach Road and the Heathend Drive.
Fifty years ago these were just gravel drives but at different times they've been tarmaced to take the increased traffic which uses them.  To improve the wearing surface, and make them more attractive in the countryside, we treat them  with a process known as 'tar-spray and chip'. This involves pouring a tar-based emulsion onto the tarmac and covering it with fine pebbles, known as pea gravel.
The Heathend Drive is a two way road which takes all the heavy traffic.  The Coach Road is one-way, for cars only, with a height restricter. I've heard it said that one heavy lorry does more damage than a thousand cars, so you'd expect the Heathend Drive to need more repairs.  But tarmac has another enemy – water.  And because the Coach Road runs under a tunnel of trees it gets the drip from above, without the sunlight to dry it out.
It is twelve years since we repaired and treated the Coach Road, and last year I had our friend Geoff Whitlock price for resurfacing as far as the sharp turn we call White Gate Corner.  Coming in at about £13000 I decided it could wait a bit longer, but this long wet winter has taken its toll; we will have to bite the bullet this summer.  The small weekend charges in our car park are levied to help with these costs; dodging potholes doesn't make a good first impression.
John Blunt