Welcome to Staunton Harold Hall
The Staunton Harold Estate is a traditional country estate of some 2000 acres centered on the great Georgian mansion, Staunton Harold Hall. Family run and 'hands on' in its management style, the estate has embraced modern uses for its diverse assets.
The hall itself became a family home again in 2003 after fifty years of institutional use. With its eighty three rooms it easily accommodates three generations of our family. The West Wing, facing towards the Ferrers Centre has been converted to high quality managed offices with conference facilities. This is Lion Court, created by son-in-law Tony Cantrill. On the East front we have a series of grand State Rooms, which are used for weddings up to a dozen times each year
In 1974 we began converting the disused Georgian stable block into craft workshops and studios and it is now the largest such complex in England with seventeen different enterprises working in a wide range of disciplines. This is known as the Ferrers Centre for Arts and Crafts.
In another part of the estate we have the Sawmill, which serves the four hundred acres of woodland which we manage. From here we sell firewood through the Ten Mile Timber Company, and planked timber, beams and other bespoke material cut from estate oak and other woods.
The sawmill also provided most of the timber to build the Deerpark Lodge, a holiday cottage in the woods above the Hall. Managing and renting out accommodation and business premises is what we do, and the lodge, which sleeps six, is an exciting addition to our portfolio.
The hamlet of Staunton Harold is also home to Staunton Harold Nurseries, and to the fine seventeenth century family church, now owned by the National Trust. It is also a great walking centre with seven routes radiating from the core, plentiful parking and two good tearooms.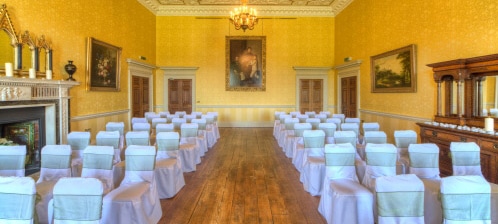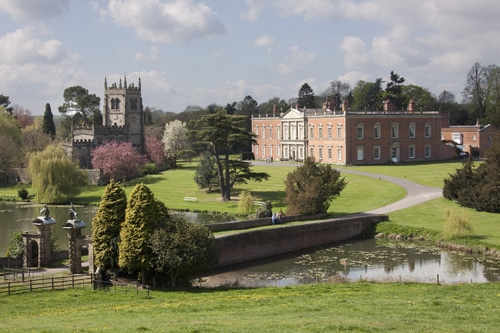 Rural Crime
When a farmer shoots a burglar or his bull gores a walker the rural community hits the headlines; for the remainder, countryside matters go largely unreported.  We sometimes feel that the police also think of crime in terms of towns and cities, especially when you're reporting an incident from the middle of a wood and the operator keeps asking for your postcode.
Theft is a recurring problem, though last week was exceptional, with a car stolen from outside a house in the hamlet and a break-in at Hilltop Farm, with small items taken.  Both these where at places where people were living, which is more unusual; buildings with no house nearby are more usual targets.  Metal theft was top of the list till a year or so ago, when the authorities belatedly tightened up controls at the scrap yards where the stuff always finished up.
Another problem which has diminished is dumping in farm gateways, often household waste which someone has been paid to take to the authorised tip.  Be the amount large or small, we always clear it ourselves straight away; rubbish has an uncanny ability to attract more rubbish.
And then there is fuel theft – here we have a curious situation. Someone is using a pull-in on our Ashby Lodge drive to transfer diesel from a vehicle.  The evidence consists of the slicks of spilt diesel across the tarmac, and the five funnels, made out of pop bottles, which I have picked up on my morning bike rides over the past two months.  The police have been told, as have our gamekeepers and others; someone somewhere is losing fuel.  The spot has been known as White Gate Corner, but I'm thinking of renaming it Diesel Bend.