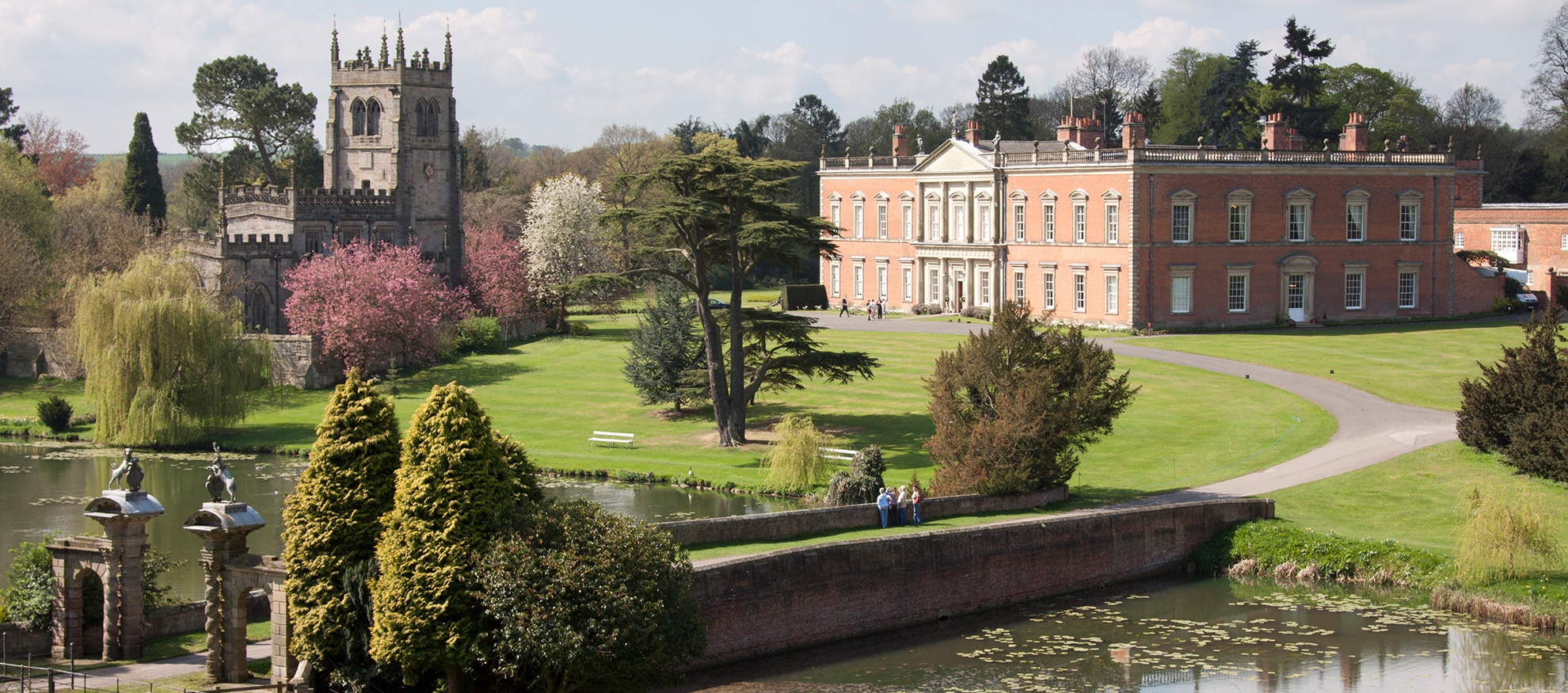 Welcome to Staunton Harold Hall
The Staunton Harold Estate is a traditional country estate of some 2000 acres, centred on the great Georgian mansion, Staunton Harold Hall.  Family run, and 'hands on' in its management style, the estate has embraced modern uses for its diverse assets.
The Hall itself became a family home again in 2003, after fifty years of institutional use.  With some eighty three rooms, the main building easily accommodates three generations of our family.  Son-in-law, Tony Cantrill, has taken over the West Wing, now converted into high quality managed offices and conference facilities, known as LION COURT.
The suite of fine 'State Rooms' on the east and north front lend themselves to large functions, and here we host weddings and other events up to twelve times a year.
Our family's involvement with Staunton Harold began in 1955, when we purchased the three farms at the core of the estate.  These included the large Georgian stable block, which stood abandoned and ruinous.  We put it in good repair, and in 1974 began its conversion to craft workshops and studios.  Now known as the FERRERS CENTRE FOR ARTS AND CRAFTS this is a true 'making' centre with some eighteen businesses covering a range of disciplines. Most of our land is let to local farmers, but the four hundred acres of woodland we manage ourselves with a forestry team based at our estate sawmill.  From here we sell firewood through the TEN MILE TIMBER COMPANY, and sawn material, mainly oak and larch, cut to customers' requirements.
Our family business centres around maintaining and renting out property and a recent addition to this, built from our own timber, is DEERPARK LODGE.  This is a holiday cottage, sleeping six, set among trees on a hill above the Hall. The hamlet of Staunton Harold includes a garden centre, in separate ownership, and a fine 17th century church, now in the care of the National Trust.  We have become something of a walking and cycling centre, with adequate car parks and restaurants and seven routes radiating from the settlement.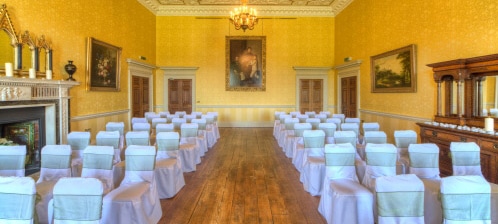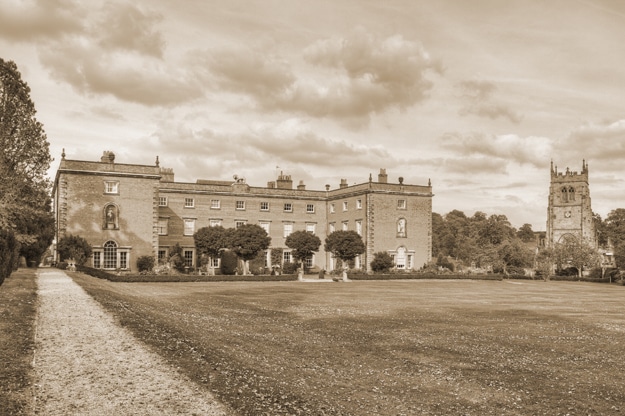 Many readers will know of this estate's forestry interests, in which connection I have been a long-standing member of the British Forestry Society.  Some months ago I joined an expedition to Albania to study work they are doing there to re-establish the elm trees.
Elm is Albania's national tree, and important commercially for the products they derive from it, particularly treen, which is exported worldwide.  As in England the tree was virtually wiped out by Dutch Elm disease, and experiments to replace it began thirty eight years ago.  Our group was amazed and encouraged by what we saw.
Several methods looked promising, through some used sub-species, which may not suit our conditions.  The most intriguing however involved the Prostrate Elm, ulmus horizontalis, which most nearly matches our English Elm in leaf form and timber qualities.
The technique relies on the fact that the beetle which carried the disease flies at fifteen feet (four and a half metres in new money).  This is well known and explains why our hedgerow elms are still thriving.  The Albanians plant their trees on the hillsides, with the trunk pointing uphill and staying close to the ground.  Branches are kept below the danger level by specially adapted hedge cutters, used bi-annually.  Girth is rapidly attained, and the timber is already being harvested commercially.
We dined off platters made from these trees and learned of the method's enthusiastic take-up throughout the world.  Several members, including myself, returned with saplings which, after quarantine, have been planted on suitable sloping sites.  They will feature in forestry tours being organised in the Midlands region later in the year.