The Ten Mile Timber Company
This is the log selling arm of our estate.   Branch wood and thinnings from our four hundred acres of woodland, plus timber from neighbouring forests, is converted into logs at our sawmill and stacked through the summer in our large drying sheds.   This has become big business for us in recent years.
We also supply fresh cut logs for the customer to dry themselves – see price list below:
Hardwood Prices
| | | | |
| --- | --- | --- | --- |
| | | Fresh Cut | Summer Dried |
| One Cubic Meter | Loose Load | N/A | £88 |
| Two Cubic Metres | Loose Load | £144 | £160 |
| Three Cubic Metres | Loose Load | £207 | £225 |
All Prices include VAT at 5%
To order logs, please ring Eddie on 07855 438483  or contact the office on 01332 864435.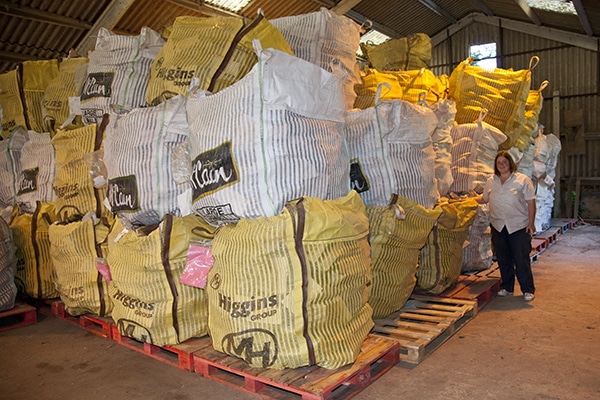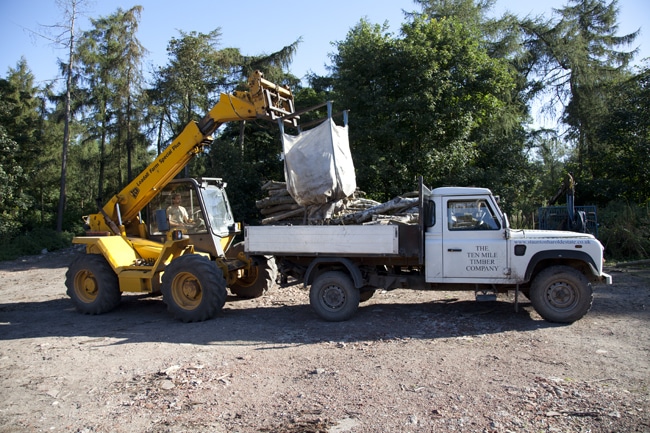 The Estate Sawmill
Ours is currently the only sawmill in the National Forest, and here we cut mainly oak – beams, posts, lintels, garden structures and so on.   We use only English timber, sourced from our own woodlands or neighbouring estates.
Cut to order, usually within two weeks, we can handle small and medium sized requirements.   We're an old-fashioned bunch – feet and inches work best for us, but metric if you must.   In addition we hold stocks of PLANKED TIMBER, including quarter sawn oak, sold by the board.
Finally, we are available to convert customers own timber – so long as it is free of nails!
Our sawmill manager is Rachel Shaw, 07943 058781.   If there's no reply don't worry – she'll ring you back.   Alternatively ring the Estate Office on 01332 864435