Firewood from the Ten Mile Timber Company
The Ten Mile Timber Company is now solely involved in processing and selling firewood.   We dry large quantities of 10 inch hardwood logs through the summer months, and demand is increasing year on year.
The timber is sourced locally, sawn and split, and put into one cubic metre ventilated bags to dry under cover.   We have a measuring box to ensure consistent quantity.   The bags are discharged into our tipping Land Rover for delivery in one, two or three cubic metre loads.
We also supply fresh cut logs, and these can be longer or shorter than 10 inches.   These are for customers who order early and want to dry the wood themselves.
VAT is charged at 5% on logs supplied.   We offer a stacking service, normally involving two of our staff, and charged at an hourly rate.   For this the VAT rate is 20%.
A log is as good as how well it burns.
Log prices, including 5% VAT
Hardwood Prices Delivered 2020/21 Pricing
| | | | |
| --- | --- | --- | --- |
|   | Premium | Summer Dried | Fresh Cut |
| One Cubic Meter | £120 | £105 | — |
| Two Cubic Metres | £220 | £195 | £175 |
| Three Cubic Metres | £320 | £280 | £260 |
All Prices include VAT at 5%
To order logs, please ring Eddie on 07855 438483  or contact the office on 01332 864435.
Alternatively email – eddie_chapman1@hotmail.com and john@stauntonharoldestate.co.uk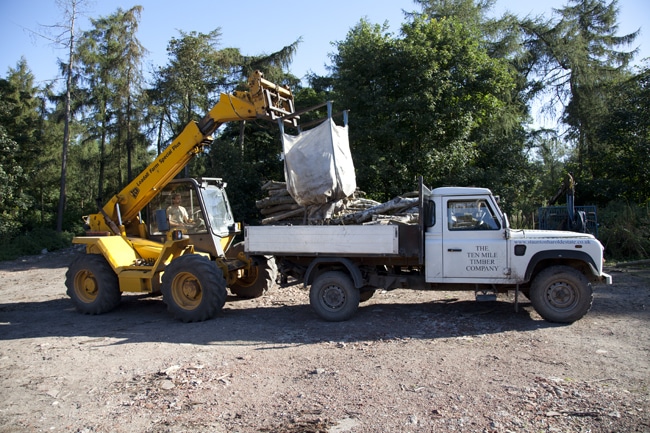 Contact Ten Mile Timber
"English Timber mostly grown and used within ten miles of home"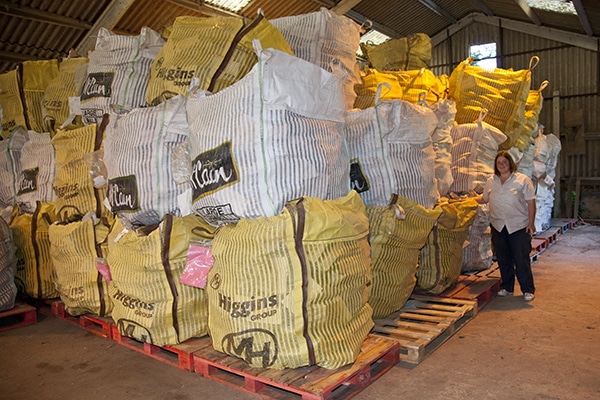 Sawn Timber from Staunton Hardwoods
This is the sawn timber arm of the estate.   Planks for sale and samples of our stock can be found at the FERRERS CENTRE, in a unit shared with our furniture maker, Simon Price.    The sawmill, and main stocks of planks is two miles away at Coleorton, where the main woodlands lie.
We manage our four hundred acres of mixed woodland in the traditional way, planting, thinning, and felling trees in a continuous cycle which spans the centuries.   We are the only estate sawmill in the National Forest, and rare within the whole of England.   Rachel Shaw is our sawmill manager.
Planked Timber
Cut in various thicknesses we lay down stocks of English timber to dry in our well ventilated sheds.  Oak, including quarter sawn oak, is our main stock in trade.  Other timbers not always available, include ash, sycamore, cedar, larch, walnut, yew, laburnum, acacia and hawthorn.
Sales are by the piece and we recommend a visit by appointment through our sawmill manger, Rachel Shaw, on 07729 290629
Beams and Rafters
Lintel beams, front porches, garden structures;  these are among the many and varied calls we receive for bespoke material.   Mostly oak, of which we hold good stocks including 'aged' oak, favoured by architects working on restoration projects.
For enquiries please ring Rachel on 07729 290629, or email: john@stauntonharoldestate.co.uk   STAUNTON HARDWOODS  is not VAT registered.
If your usual timber merchant doesn't stock it, we are your next  port of call.
Contact Rachel:    07729 290629