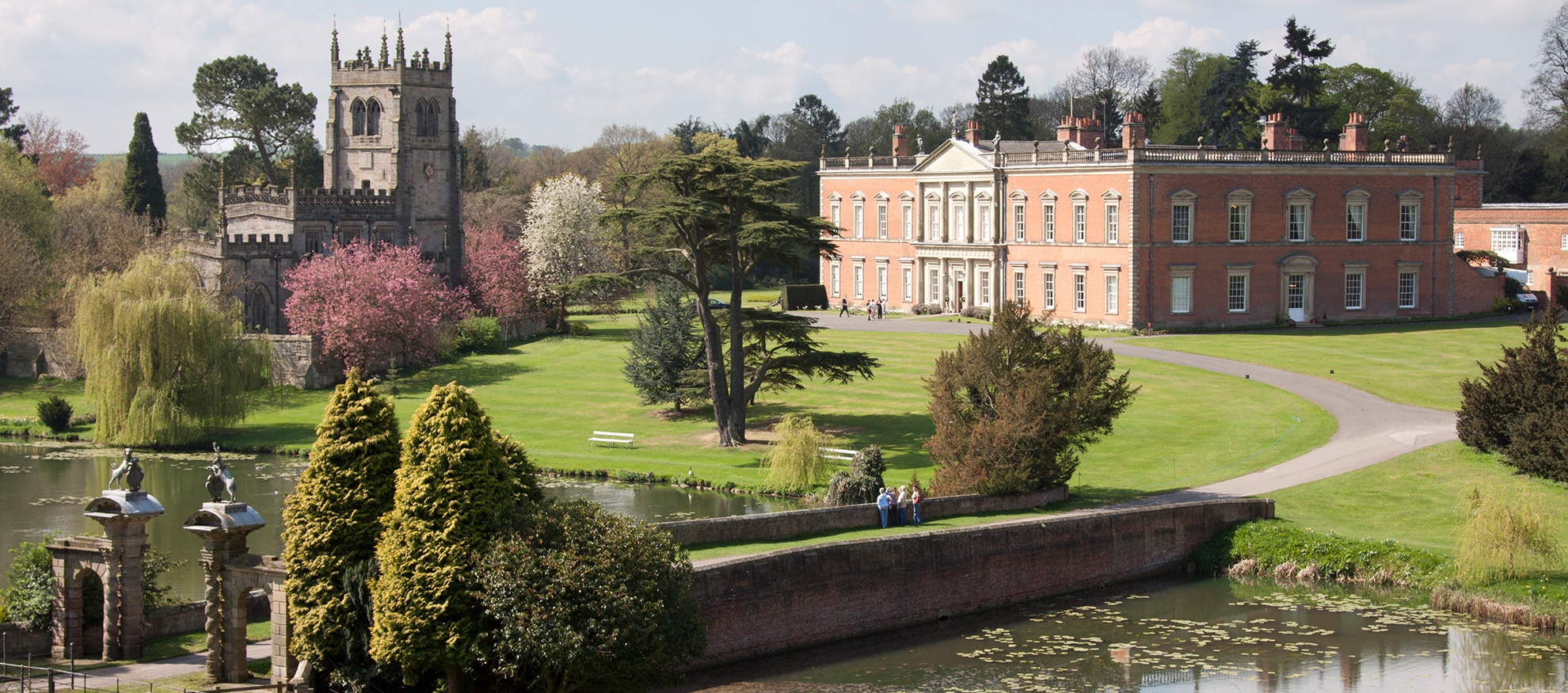 Welcome to Staunton Harold Hall
The Staunton Harold Estate is a traditional country estate of some 2000 acres, centred on the great Georgian mansion, Staunton Harold Hall.  Family run, and 'hands on' in its management style, the estate has embraced modern uses for its diverse assets.
The Hall itself became a family home again in 2003, after fifty years of institutional use.  With some eighty three rooms, the main building easily accommodates three generations of our family.  Son-in-law, Tony Cantrill, has taken over the West Wing, now converted into high quality managed offices and conference facilities, known as LION COURT.
The suite of fine 'State Rooms' on the east and north front lend themselves to large functions, and here we host weddings and other events up to twelve times a year.
Our family's involvement with Staunton Harold began in 1955, when we purchased the three farms at the core of the estate.  These included the large Georgian stable block, which stood abandoned and ruinous.  We put it in good repair, and in 1974 began its conversion to craft workshops and studios.  Now known as the FERRERS CENTRE FOR ARTS AND CRAFTS this is a true 'making' centre with some eighteen businesses covering a range of disciplines. Most of our land is let to local farmers, but the four hundred acres of woodland we manage ourselves with a forestry team based at our estate sawmill.  From here we sell firewood through the TEN MILE TIMBER COMPANY, and sawn material, mainly oak and larch, through Staunton Hardwoods, cut to customers' requirements.
Our family business centres around maintaining and renting out property and a recent addition to this, built from our own timber, is DEERPARK LODGE.  This is a holiday cottage, sleeping six, set among trees on a hill above the Hall. The hamlet of Staunton Harold includes a garden centre, in separate ownership, and a fine 17th century church, now in the care of the National Trust.  We have become something of a walking and cycling centre, with adequate car parks and restaurants and seven routes radiating from the settlement.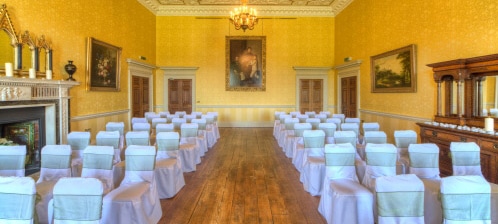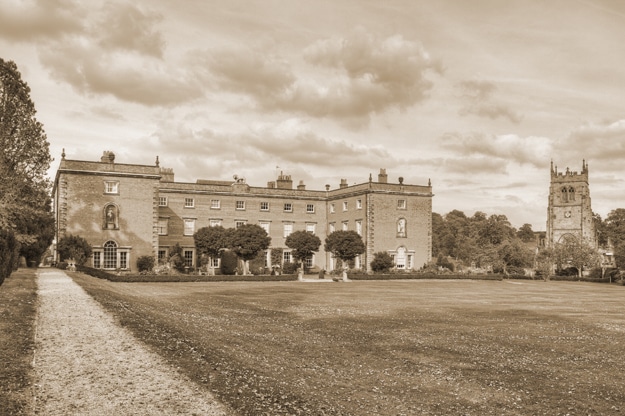 Recollections of Staunton Harold, some good some not so good.   We quite often hear from people whose relatives were cared for here in the Sue Ryder hospice days,from  about 1980 to 2002. Before that from people who worked here in the Cheshire Home days, 1955 to 1978. It is mostly only elderly locals like myself who can recall the place in its semi derelict state after the Second World War   So the encounter of Monday, 25th October came as quite a surprise.
Our foreman Sean and myself set off in the works van to an address in North Nottinghamshire, where we had bought a mortising machine on e-bay.   Parked up in the farmyard the seller was helping us load up when a lady came out who I took to be his wife. She had seen the name on the van and told us she had spent time at Staunton many years ago.   Many year turned out to be 1943 or 1944 when she had lodged for a week in what was then the stables, now the Ferrers Centre. She was one of a dozen members of the Girls Training Corps, a junior section of the WRENS.   They were sixteen or seventeen years old and were there at the same time as a group of Italian prisoners, who she remembers singing operatic songs, something they hadn't heard before. We must assume they were well chaperoned!
That makes her a very spritely ninety two year old, but she is not our oldest informant,   Now in a nursing hole in Bournemouth is a lady of one hundred and two who, as a young teenager started work in London as a nursery  nurse for the three grandchildren of the eleventh Earl Ferrers. When the earl died in 1937 she came to live at Staunton Hall, and was here until shortly before the war started in '39.   Jacqueline and I have been to meet her in Bournemouth and heard her stories. In all the time she was here she never saw the grand rooms where the family lived. Not so much 'below stairs' as behind baize doors.