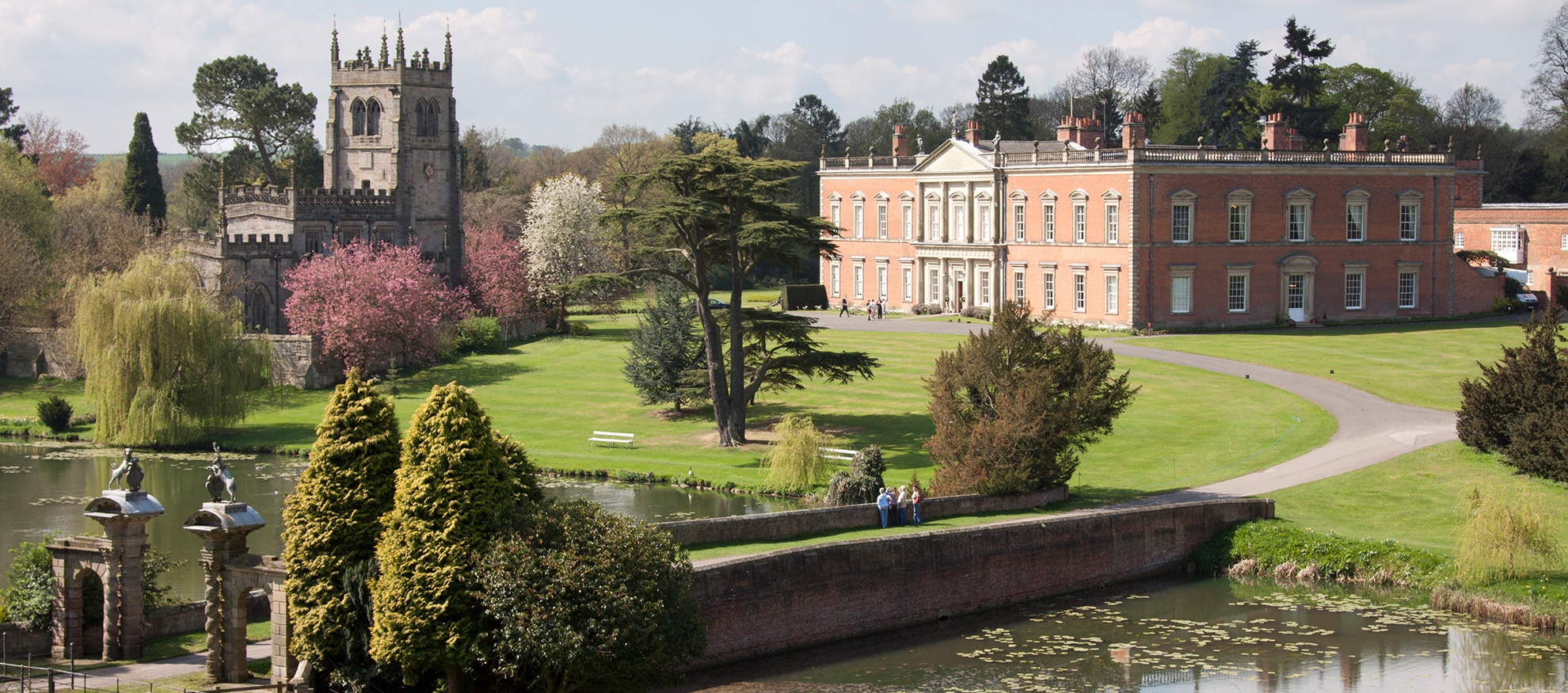 Welcome to Staunton Harold Hall
The Staunton Harold Estate is a traditional country estate of some 2000 acres, centred on the great Georgian mansion, Staunton Harold Hall.  Family run, and 'hands on' in its management style, the estate has embraced modern uses for its diverse assets.
The Hall itself became a family home again in 2003, after fifty years of institutional use.  With some eighty three rooms, the main building easily accommodates three generations of our family.  Son-in-law, Tony Cantrill, has taken over the West Wing, now converted into high quality managed offices and conference facilities, known as LION COURT.
The suite of fine 'State Rooms' on the east and north front lend themselves to large functions, and here we host weddings and other events up to twelve times a year.
Our family's involvement with Staunton Harold began in 1955, when we purchased the three farms at the core of the estate.  These included the large Georgian stable block, which stood abandoned and ruinous.  We put it in good repair, and in 1974 began its conversion to craft workshops and studios.  Now known as the FERRERS CENTRE FOR ARTS AND CRAFTS this is a true 'making' centre with some eighteen businesses covering a range of disciplines. Most of our land is let to local farmers, but the four hundred acres of woodland we manage ourselves with a forestry team based at our estate sawmill.  From here we sell firewood through the TEN MILE TIMBER COMPANY, and sawn material, mainly oak and larch, through Staunton Hardwoods, cut to customers' requirements.
Our family business centres around maintaining and renting out property and a recent addition to this, built from our own timber, is DEERPARK LODGE.  This is a holiday cottage, sleeping six, set among trees on a hill above the Hall. The hamlet of Staunton Harold includes a garden centre, in separate ownership, and a fine 17th century church, now in the care of the National Trust.  We have become something of a walking and cycling centre, with adequate car parks and restaurants and seven routes radiating from the settlement.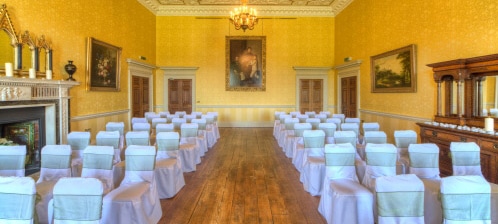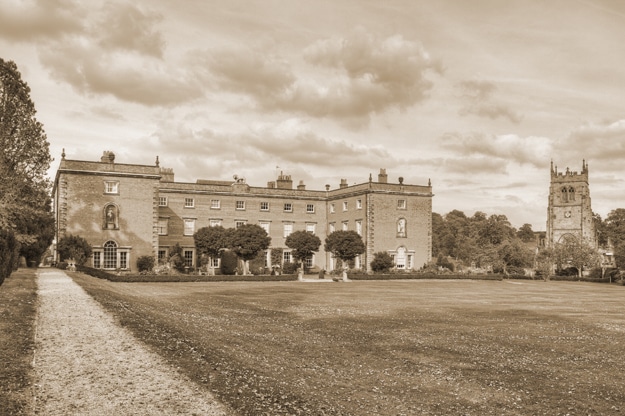 Have we ever seen a more glorious spring? I don't recall one, and that not because we have more leisure to enjoy it. The miserably wet winter has resulted in a profusion of wild flowers, blooming earlier and more abundantly than ever. Now, paradoxically, the warm sunny days make us look for rain to sustain the growth.
With the ground dry and firm we continue to get machinery across the fields to clear the big trees which came down in storm Ciara. The ash and oak will find a use in the sawmill, the cupressus will go for firewood, while the big alder trunk will be left at the side of the field as a home for bugs and beetles. A horse chestnut, taken down last month by our tree surgeons because it was leaning dangerously across the road, has also been left in the wood to rot.
We have intentionally left the estate open for visitors but one group who came this month were most unwelcome. Robyn Boffey, who now looks after Staunton church on behalf of the National Trust, arrived to find that thieves had stolen the lead from the roofs of the chancel and south aisle. Jacqueline and I feel vaguely guilty; our bedroom overlooks the church and we'd several times remarked that our presence probably kept it safe. Not this time, their lorry had driven along the lakeside, parked behind the church wall, and the lead was taken from the two roofs out of sight of the house.
This is the third local church to have had lead stolen recently. The police will have given it a crime number and then gone back to pestering walkers. They have lost the connection with the communities they serve. Lead is a bulky item which cannot be traded without documentation, and needs to be smelted before re-sale. A competent detective with his ear to the ground should be able to nail this gang. And, yes – I'd love to be proved wrong